I seem to be coming down with the illness-de-semaine that is going on at work (half the office was out yesterday). Had a car appt this morning to fix some stuff and I went but I was feeling so awful I had to have them stop after one repair and go home. I just could not sit there another 2 hours, even with my most excellent book in hand. Dropping it off again Tuesday to finish up. Least they have a shuttle to the metro so I can drop it off, zip to work, and shuttle back. Right now though, major ugh. Can't get warm...drinking tea, bundled up and heat blasting. Brain is so foggy I dunno how I'm gonna get my finals done...grr!
Just venting.
Current Mood:

sick
Current Mood:

boggled
random neighbor singing Lady Gaga songs off key as he walks down the stairs...ok then O.o
Current Mood:

confused
I got an extension ya!
Current Mood:

relieved
Current Location:

My living room :O

Current Mood:

relaxed

Current Music:

Der Blaue Reiter - "Prison of Desire"
My algorithms professor showed this in class this week ;)
Current Mood:

amused
shimmering81
and
mechadragon
on this very special day :D
I have been thinking of you 2 today.
Much <3 to
The Gathering Storm, part 1 of A Memory of Light, the last Robert Jordan book (RIP) is up for preorder on Amazon now (AND is 10 bucks off if you preorder). *preorders*
http://www.amazon.com/gp/product/0765302306?ie=UTF8&tag=l008-20&linkCode=as2&camp=1789&creative=9325&creativeASIN=0765302306
I haven't read anything by Brandon Sanderson, the guy chosen to finish up all of RJs partially written book, been too distracted by other books atm (been on quite a Feist and Tad Williams kick lately).
alesta
didn't you say you were looking into his stuff to see how it was?
Book nerdiness time.
Hogwarts could use a lil
Dance magic
;)
I <3 Labyrinth. I remember seeing it on TV some morning really early when I was 7? 8? and it made SUCH an impression on me.
Current Mood:

amused
Ignore the mess of books and the stuffed dragon (Sparky!) on my side table peeking in ;)
I think I may get some plain chocolate brown pillows (to match the swirly stripe) to kinda fill in the rest because it really is a big couch and I prolly should have gotten a bigger size in the pillows, but oh well I love the fabric :D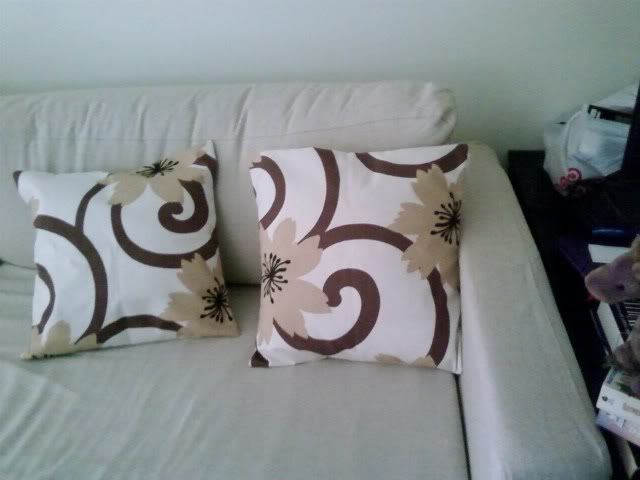 Today I went exploring, found the AC Moore (craft store) and got some pillow inserts to get my new pillows on my new couch :)
Current Location:

Home, duh

Current Mood:

accomplished

Current Music:

Dryer running